Welcome to Marketplace Members!
We've joined up with IGA Rewards to bring you Marketplace Members! This exciting new program gives you access to a larger range of incredible member-only savings across the store. It's FREE TO JOIN and not only do you save, but every purchase you make helps us donate funding to worthy beneficiary groups in your community.
Already have a card? Click ACTIVATE CARD to register with IGA Rewards. If you don't have a card, click SIGN UP and we'll get you started.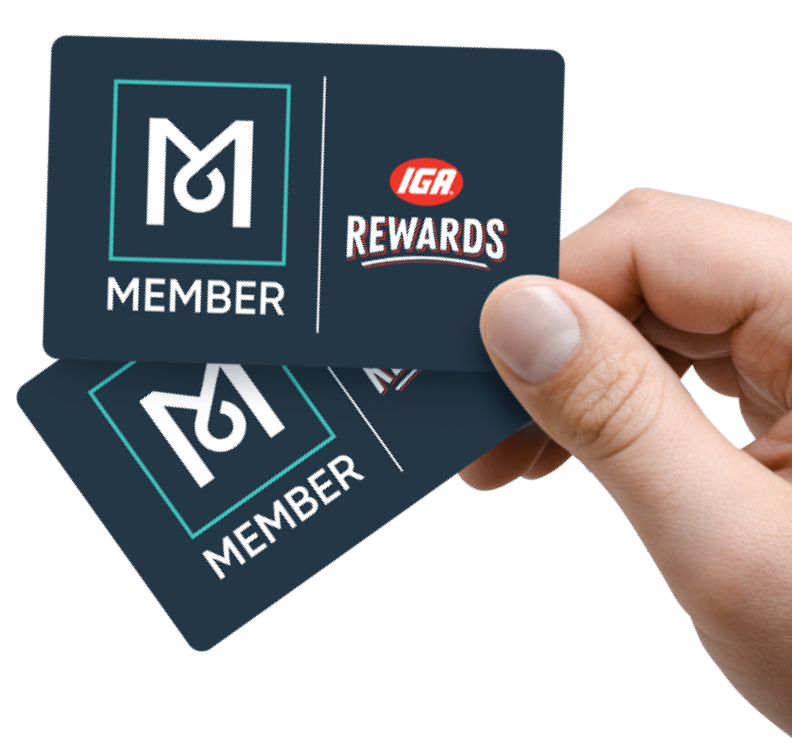 Members
Specials
Save on great member deals
at your IGA every day!

Automatic
Entry
Automatic entry into prize
draws at your IGA

Rewards
Partnerships
Discounts on travel, entertainment,
experiences and more!

Community
Support
Nominate your local charity and each time
you shop they'll get your financial support!
TERMS & CONDITIONS
We like to keep things as simple as possible. Apart from the legal jargon there's really only two things that matter:
Your privacy is paramount. We will never provide your details to any third party.
By joining you will have access to special member pricing, offers and rewards plus a fixed percentage of everything you spend at our store will be donated to the community group of your choice.
For full terms & conditions visit www.igarewards.com.au